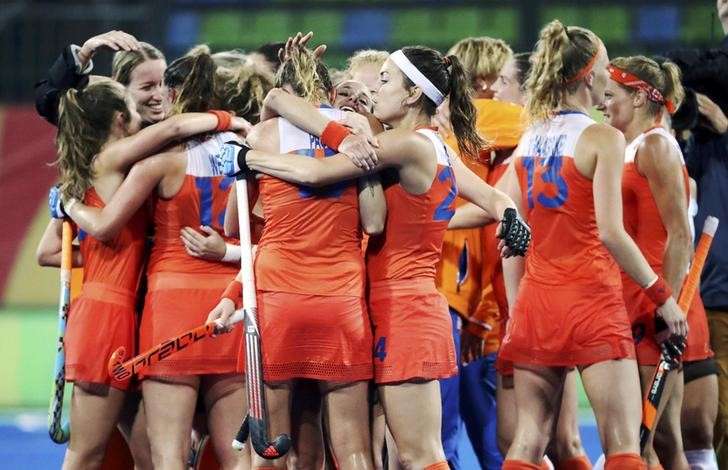 GER-W versus NED-W Dream11 Hockey | Germany versus Netherlands Women's FIH Pro League Preview
The Netherlands Women's group is playing sagaciously and angrily this year. In its past match, they beat the USA with a high edge of 7:1. furthermore, before that, they beat Chine in a straight loss of 6-0. In any case, this time, the Orange armed force will confront the Germans. It will be their first match against German Women Team in the progressing alliance.
Glancing back at the records of both the groups in the no holds barred matches, out of 14 recently held diversions, the Netherlands won 12 matches and Germany won one and one was drawn with the Orange Squad's absolute 12 objectives and the German's 09 objectives.
With the two groups having some extraordinary individual abilities, it would be very arresting to watch them conflict with one another once again and in the long run lifting themselves up in the focuses table.
GER-W versus NED-W Team News
Both the sides have reported their particular squads for the installation.
Germany Women versus Netherlands Women Hockey squads
Germany Women Hockey squad: LORENZ Nike, ORUZ Selin, SCHRÖDER Anne, NOTMAN Nina, STAPENHORST Charlotte, MÜLLER-WIELAND Janne (C), SCHAUNIG Maike, SONNTAG Julia, HAUKE Franzisca, MAERTENS Pia, HUSE Viktoria, MICHEEL Lena, GROTE Rebecca, HORN Kira, GRANITZKI Hanna, GRÄVE Elisa and KUBALSKI Nathalie.
Netherlands Women Hockey squad: Ireen Van Den Assem, Alexandar Heerbaart, Yibbi Jansen Josine Koning, Sanne Koolen, Laurien Leurink, Caia Van Maasakker, Frederique Matla, Freeke Moes, Laura Nunnink, Malou Pheninckx, Lisa Post, Pien Sanders, Lauren Stam, Marijn Veen, Maria Verschoor, Xan De Waard and Ginella Zerbo.
GER-W versus NED-W Dream11 Team
Germany dream picks: Lorenz Nike, Oruz Selin, MÜLLER-WIELAND Janne, HUSE Viktoria, SCHRÖDER Anne
Netherlands dream picks: de WAARD Xan, van MAASAKKER Caia, LEURINK Laurien, van cave ASSEM Ireen, JANSEN Yibbi, F Matla