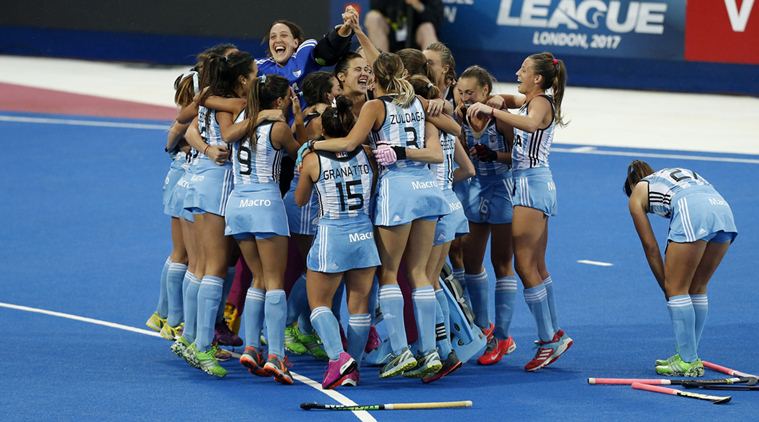 ARG-W versus NED-W Dream11 Hockey Prediction | FIH Pro League
ARG-W versus NED-W
Argentina Women will meet the Netherlands Women for the following match in the FIH Pro League. The Netherlands are put on the top spot with 13 wins in 14 recreations. With a triumphant level of 92.86, the group have just verified a spot in the stupendous finals of the FIH Pro League and are sitting admirably on top with an objective contrast of 28.
Argentina, then again, sit on the second spot with 9 wins in 14 matches. With a triumphant level of 83.33, they have likewise verified a spot in the fantastic finals. In any case, both the groups will turn out to reinforce their situation on the focuses table as the dress practices for the stupendous finals start.
When and Where?
The match will be played at SV Kampong, Utrecht on 20 June 2019.
Timings: 23:00 IST
Straight on (Since2013)
Complete 09
Argentina Women-03
The Netherlands-06
Objectives 18
Argentina Women-10
The Netherlands-18
ARG-W versus NED-W Dream11 Team News
The Argentine mentor has declared the 18 part squad that will go for the last leg of the occasion.
Delfina Merino won't venture out with the group to the last period of the FIH Pro League because of her damage.
Mentor Alyson Annan has restricted in Kelly Jonker in the squad of the Netherlands to take on Australia and Argentina.
ARG-W versus NED-W Squads
Argentina Women
Belen Succi, Cristina Cosentino, Valentina Costa Biondi, Silvina D'Eila, Sofia Toccalino, Lucina Von der Heyde, Agostina Alonso, Victoria Sauze, Rosario Luchetti, Micaela Retegui, Florence Habif, Eugenia Trinchinetti, Carla Rebecchi, Agustina Albertario, Julieta Jankunas, Maria Jose Granatto, Celina Di Santo, Delfina
Netherlands Women
Marijn Veen, Frederique Matla, Anne Veenendaal, Josine Koning, Maria Verschoor, Eva de Goede, Margot van Geffen, Malou Pheninckx, Laura Nunnink, Xan de Waard, Laurien Leurink, Lauren Stam, Sanne Koolen, Ireen van nook Assem, Caia van Maasakker, Kelly Jonker, Marloes Keetels, Lidewij Welten
ARG-W versus NED-W Dream11 Fantasy Picks
Objective Keeper-Anne Veenendaal
Safeguard Margot van Geffen, C v Maasakker, L v d Heyde, V Costa, S D'Elia
Mid-Fielder-X d Waard, E Trinchinetti, An Alonso
Forward-C Rebecchi, F Matla
Skipper/Vice-Captain-
F Matla and X d Waard are our skipper/bad habit chief picks